Remember when I did a really barebones collection of commentated screencaps for 1-5 and 2-4 with an obvious bias towards certain characters in each case? I decided to do the same for the first case in Ace Attorney Investigations 2, because I'm fucking terrible. (
If you didn't know, the translation patch for the first two cases has been out for a while!
They're making good progress on the rest of the game too, from what I hear.)
This will be a little more thorough than what I did for 1-5 and 2-4, since, you know, it's for a game with no official English release. It's still not a full Let's Play, though. Mostly because I'd feel bad doing that when the translation isn't even finished, haha. It's just a thing that I'm doing for fun and self-indulgence and. WELL.
YOU KNOW.
SOOOO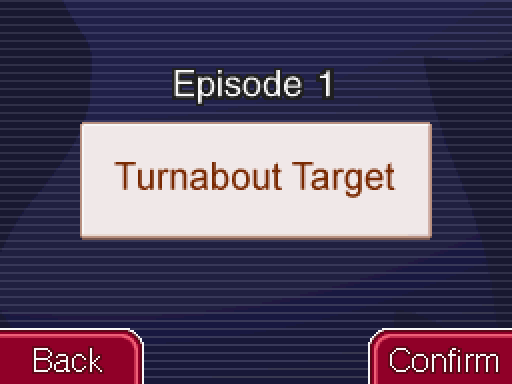 Let's begin, shall we?
( waugh I'm sorry the pictures that aren't at x2 resolution look a little shittier than they should. SHOULD I JUST GO BACK TO THE NATIVE RESOLUTION NEXT TIME, PLEASE GIVE ME SOME FEEDBACK HERE )