SO MANY DOODLES UNDER THIS CUT
so little ace attorney ;;
Before I started scanning all this stuff, I thought I hadn't been drawing
that
much Homestuck. Perspective is kind of a bitch.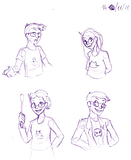 fuck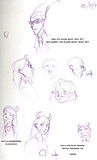 WHAT THE PICTURE SAYS.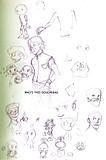 This was one of those Fridays where I spend almost 12 hours stuck in college. Also,
makes me draw weird shit
.
THEN I SKIPPED A BUNCH OF DAYS BECAUSE MY ART GOT REALLY WONKY AND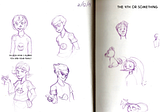 GODDAMMIT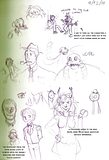 I am mostly okay with this page. Especially the doodles on top.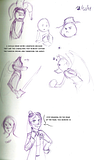 WHOA, EMA, HOW'D YOU GET THERE AND WHY ARE YOU SUDDENLY THE EMBODIMENT OF MY SELF-CONSCIOUSNESS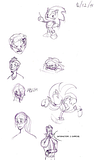 Shelly is literally the best thing on this page. THERE IS A CLEAR LESSON TO BE LEARNED HERE.
And then I did this for

gyakusai_swap.
And... That's it for now, I guess! I'd like to wish you all a very merry Christmas, or whatever winter solstice tribute you prefer to celebrate, but above all...
Be good, guys. My thoughts are always with you.